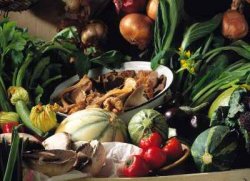 12th October 2020
On Thursday, October 22nd, we will be holding our Harvest assembly. We're kindly asking for donations of food / tins for the local food bank on this day.
There will be collection boxes on the yard (one in front of the school, one on the Key Stage 2 yard and one outside the nursery) where the pupils can drop their tins etc on their way into school. These will be going straight to the food bank and we're kindly asking for donations to be sent in on this day only.

The local food bank will be grateful of any donations but they've noted some of the things that they need the most at the moment:

tinned carrots
tinned fruit
squash
mash
tinned potatoes
rice pudding and custard

Here are some other ideas:

tinned vegetables
pasta
tins of meat
tins of fish
tinned tomatoes
pasta sauce
coffee
tea
sugar
UHT milk
biscuits
toiletries e.g. toothpaste / deodorant / shampoo / soap / shower gel
soup
porridge
baked beans

Diolch yn fawr.