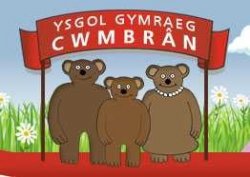 19th December 2019
Here are the arrangements for the first week back in January at Ysgol Gymraeg Cwmbrân:
* There are no afterschool clubs this week, apart from Clwb Plant y Tri Arth. *

Monday:
No school for the pupils - teacher training day for staff.

Tuesday:
The pupils will start back in school today.

Project day: The pupils will start be introduced to this term's theme based on food today. The pupils will spend time in each class, learning about different food groups.

Wednesday:
Swimming lesson for Miss Westphal's year 4 pupils.
Yoga sessions for children in the Foundation Phase.
Wheelie Wednesday: We're encouraging the pupils to come to school by walking or by using a bike / scooter today.
*Well-being afternoon: The theme for this afternoon's session is self-care, concentrating on brushing our teeth.*

Friday:
Violin lesson for Miss Hughes' class.
A representative from the 'Design to smile' team will be holding workshops with year 5 and 6 pupils today.

Diolch yn fawr.