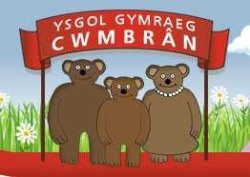 10th October 2019
Here are the arrangements for next week at Ysgol Gymraeg Cwmbrân:
Language pattern of the week is 'Fy hoff .... yw ..... achos .....'
Colour of the week for nursery children is yellow. (melyn)

Monday:
KS2 theme day: The pupils will be introduced to their new theme by visiting different classes today.
Urdd Club for year 2 and 3 pupils until 4:30.

Tuesday:
Shwmae Su'mae Day - Start every conversation in Welsh.
(Bore da / Prynhawn Da / Noswaith Dda / Diolch)
Rugby club for year 4, 5 and 6 pupils until 4:30.
Cooking club for Miss Hughes' year 2 class until 4:30. (£1)

Wednesday:
Swimming lesson for year 4 pupils in Miss Westphal's class.
Urdd Club for year 3 and 4 pupils until 4:30.
Netball club for KS2 pupils until 4:30.

Thursday:
Torfaen rugby festival in Cwmbrân Stadium.
(Letter to follow.)
Ffa La La creative sessions for children in the nursery, reception and year 1.
The choir pupils will be going on a trip this afternoon to watch 'Eye of the storm' in the Riverfront Theatre.
(The pupils will need to wear their school uniform and we'll be having lunch in school as usual.)
Choir practice after school until 4:30.

Friday:
The nursery children can wear yellow clothes to school today if they wish.
Violin lesson for Miss Hughes' class.

Diolch yn fawr.