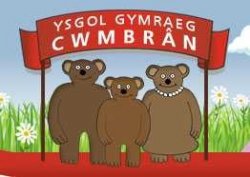 19th November 2020
Here are the arrangements for next week at Ysgol Gymraeg Cwmbrân:
Colour of the week for nursery children is black. (du)

Wednesday:

#WheelieWednesday: We're encouraging the pupils to walk to school or come by scooter or bike, if they're able to.

County in the Community football session for Mr Bridson's class.
(The pupils can come to school dressed in their P.E. kit, if they wish.)

Well-being afternoon:
The theme for today's well-being afternoon is self image.

Friday:

Red, white and green day:
The pupils can come to school today dressed in red, white and green if they wish. We'll be raising money for the Urdd so any monetary donations will be gratefully received.

Pupil of the week assembly.

Diolch yn fawr.