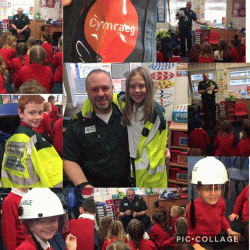 14th February 2020
All week, the pupils have taken part in different business and enterprise activities.
We have welcomed many visitors in who have represented different local companies. The classes have also been on many trips to the local area to learn about different businesses.

Year 6 pupils also held a cafe on three afternoons as part of Virgin company's scheme to make £5 grow.

Thanks to Miss Westphal and Miss Thomas for all their work with the organising.

Diolch yn fawr.