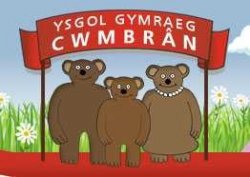 28th November 2019
Here are the arrangements for next week at Ysgol Gymraeg Cwmbrân:
Welsh language pattern of the week is to use 'do' and 'naddo' correctly e.g.
Es di ar dy wyliau? Do. (Did you go on your holiday? Yes)

Monday:
Urdd Club for year 2 and 3 pupils until 4:30.

Tuesday:
Mr Price's class will be going to the cinema this morning to watch 'Frozen 2' as a reward for winning attendance of the month for November.
(The pupils will need to wear their school uniform and bring a coat please.)
Rugby club for year 4, 5 and 6 pupils until 4:30.
Cooking club for Miss Emery's year 2 children until 4:30. (£1)

Wednesday:
Wheelie Wednesday: We're encouraging the pupils to come to school by walking or by using a bike / scooter today.
Swimming lesson for year 4 pupils in Miss Westphal's class.
Urdd Club for year 3 and 4 pupils until 4:30.
Netball club for KS2 pupils until 4:30.
P.T.A. Film Night in the school between 6 and 8pm.
(£3 per child, including the film, a drink and popcorn.)

Thursday:
Spectrum session for pupils in years 2 and 6.
Ffa La La creative sessions for children in the nursery, reception and year 1.
Choir practice after school until 4:30.

Friday:
Christmas Fayre in the school hall from 3:30 onwards. We hope to see you there.
Violin lesson for Miss Hughes' class.

Diolch yn fawr.