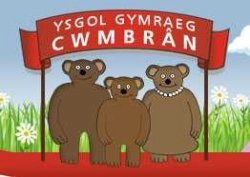 4th July 2019
Here are the arrangements for next week at Ysgol Gymraeg Cwmbrân.
* There are no afterschool clubs this week, apart from Clwb Plant y Tri Arth. *

Monday:
* Sports Day *
The Foundation Phase children will be racing in the morning and KS2 pupils in the afternoon. Afternoon nursery children will race in the afternoon.
The pupils can come to school dressed in their sports kit / house colours if they wish.
No Pound Fit session.

Tuesday:
Miss Thomas, Miss Sheppeard and Mrs Dalgleish's classes end of year trip to Raglan Farm Park.
(The pupils will need to wear their school uniform and bring a packed lunch please.)
PC Smith will be holding a workshop with year 4 pupils today.
Year 6 pupils will be going to the local park for a session this afternoon.
Noson allan company presents the show 'Land of the dragon'. 6pm in the school hall. All welcome.

Wednesday:
* Mr Price and Miss Heledd Williams' classes end of year assembly - 09:30 in the school hall. *
#WheelieWednesday: We're encouraging the pupils to come to school on their bikes/scooters.
Some year 5 pupils will be taking part in the Aqualathon in Cwmbrân Stadium today.
(Those competing have received a letter.)
Mrs Lewis' class pupils will be spending a session in the local park this afternoon.
* Key Stage 2 Art Exhibition in the school hall between 3:30 and 4:30. Please come along to see your child's artwork being displayed. *
P.T.A School disco - school hall between 6 and 7. £1 entry. All welcome.

Thursday:
Swimming lesson for year 4 pupils in Miss Heledd Williams and Miss Broad's classes.
Year 6 cycling session for those taking part.

Friday:
Miss Wena Williams' class violin concert - 09:30 in the school hall.
Year 3 and 4 trip to Cardiff Bay.
The pupils will need to wear the school T-shirt but they can wear trousers / shorts if they wish. The pupils will also need a packed lunch.
* Nursery trip to Cheeky Monkeys *
Year 6 cycling proficiency test for those taking part.
The P.T.A will be selling ice cream / ice lollies on the yard at the end of the day today. (50p each)

Diolch yn fawr.