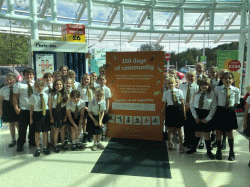 3rd July 2019
The choir performed in Sainbury's yesterday.
The choir was invited to sing in Sainsbury's after school yesterday and thoroughly enjoyed performing for the customers and making money for the school at the same time.

Thanks to much to Miss Hughes for all her work and well done to the pupils.